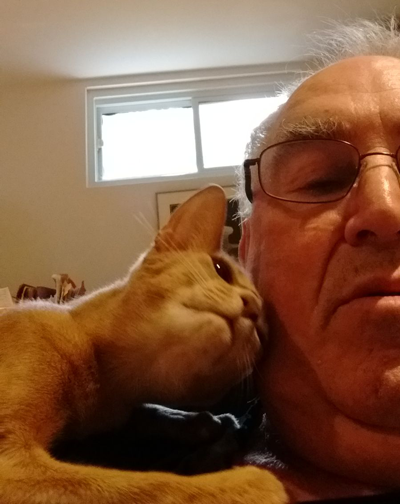 For the 6 months that I have not been able to drive because of medical reasons I have become a regular user of Uber. I find Uber more flexible and convenient than standard taxis. As regular users of Uber services know, many of the drivers are originally from elsewhere, by which I mean overseas and came as immigrants or refugees.

To anyone that knows me well, my interest in people and their stories plays a prominent role in my modus operendi. Also following many years of travelling overseas as part of my work as an academic geriatric medical specialist, I have learned that there are many interesting stories and points of view to be gleaned from taxi drivers. So it has come to pass with my multiple Uber trips. The point of initiation of engagement is if I recognize an accent and ask the driver from where he came. They often ask me to guess, but I have already had a hint by the Uber app which provides the name of the driver. If it is one of the typical names and the accent fits I may venture to say something like, "the Middle East or Former Soviet Union or Ireland". If I am close or correct I am usually complemented on my guess, with a question such as "do you know my country" which if positive opens the door to the conversation.

Because I have travelled a good deal during my medical school education in Scotland which at the time afforded me may months of free time to travel, sometimes combined with a medical elective experience in the country I was visiting, but also a chance to pick up some of the language, friendships with local residents and a travel experience—which often resulted in friendships some of which are still operative. I also witnessed historical moments like the coup in Greece during the 1960s, the build up to the Six-Day War in Israel and the vote that ousted the regime in Argentina that replaced the prime minister with Carlos Menem who shook the economy with economic reforms. I was in Argentina with my teenage son for a geriatric conference during the time of the election that brought Menem to power and we witnessed the hundreds of police officers patrolling the streets of Buenos Aries, with a favorite hangout of the blue uniformed police being the McDonalds in the Centre of the city on the Avenue de Mayo.

The driver answered, "Turkey-Istanbul, do you know it?" To which I replied with unbridled enthusiasm, "Yes I do, have been there and loved it." He turned towards me in the passenger seat and smiled. "It is a beautiful city". I followed with the question, "do you know the movie Kedi" He turned toward me with a huge grin, "it means cats" to which I acknowledged, "I love cats, we have three Abyssinians in the house and a number of feral cats in our backyard—three consisting of a mother and two of her litter that have adopted us or maybe allowed themselves to be adopted by my wife who diligently feeds and speaks to them. The bond is so close that we have purchased a number of cat shelters for them to increase their comfort which is helped by straw we bought from one of my wife's students who comes from a rural community outside of Toronto. Besides dry cat food many of her friends give her wet food that they have accumulated from their own cat adventures—we try to get them neutered and receive their vaccinations with the clipped ear being evidence that they were caught for this purpose before being released back to their feral home.


The driver and I talked about the wonderment of cats and how they are part of Istanbul life. To observe the seven cats and their litters featured in the movie was a real joy, with the film starting with a picture of kittens waiting for their mamma to return with breakfast—their tiny heads peering through the railing surrounding the birth site. The clips of the cat who ventures to the fish market every morning where the local fishmonger prepares the remnants of the carved fish for the dependable visitor as if it were a guest coming for dinner. Among the most moving scenes were that of people whose lives were either impacted or even saved by their feline companion who through the special sense that cats have of responding to human need.

One moving clip was of a fisherman whose adopted cat helped the small fishing boat captain deal with depression and loneliness, would roam the boat as it churned through the Bosphorus, acting like the queen of the sea as the captain beckons it for a pat. More devotion from an animal towards a human cannot be found—it is unfair to categorize the cat as a pet, it is more like a friend, companion and loved one.

We reached my destination, but not before sharing our common bond in the love of cats and their deserved place in the hearts of mankind—the Turks of Istanbul have done it, we should be able to emulate their devotion and bring the feline joy to our communities and individual families.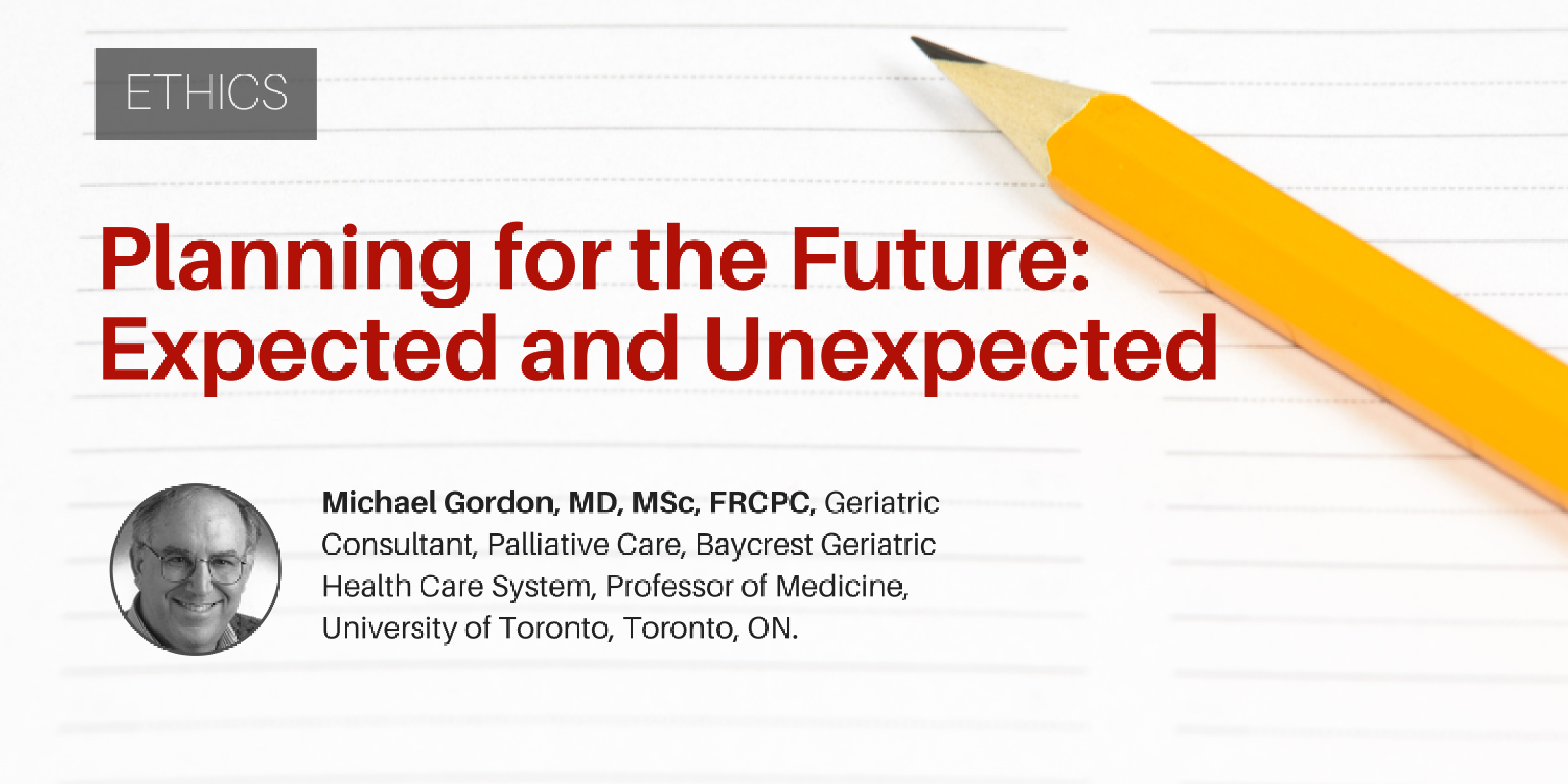 For those of us who are planners, it seems perfectly natural to anticipate the possibilities of the future and try to take steps to either avoid bad outcomes or implement steps to mitigate deleterious outcomes. My late father, an engineer whose expertise was motor vehicles, drummed into me the importance of timely oil changes—which I do to this day: it is an almost obsession with me. I constantly have to remind my children to keep up the schedule and over time they are getting better at it as I give them visual images of burned out engines, and the need for early retirement due to expensive maintenance costs of their cars.

For those like me who attend to elders as patients, with the usual accompaniment of their spouses and/or children, beyond clinical care, much of my time and effort focuses on planning for the future. Because my clearly defined domain is medicine, that is always the first level of interaction of clinical relationships. However within a short period of time depending on the length and duration of our relationship I try to focus on future planning—in all domains (what is often called advance care planning) and more recently on documentation of all the necessary information that makes it easier for families to cope with the challenging life events including severe illness or death.

During the past few years I have experienced on a personal level and extended family level the risks, benefits and barriers to planning for the unexpected and although foreseen theoretically always seems to be projected well into the future. One has often heard the phrase "Nothing focuses the mind like a hanging", attributed to the 18th century, poet, writer and critic, Samuel Johnson. Some people deal with the knowledge of a new and potentially debilitating or even eventually fatal illness with disbelief or the quest for an alternative diagnosis or as postulated by the Swiss Psychiatrist Elisabeth Kubler-Ross which in the original form included:

The stages, popularly known by the acronym DABDA, (from Wikipedia July 12, 2017):

Denial—The first reaction is denial. In this stage individuals believe the diagnosis is somehow mistaken, and cling to a false, preferable reality.
Anger—When the individual recognizes that denial cannot continue, they become frustrated, especially at proximate individuals. Certain psychological responses of a person undergoing this phase would be: "Why me? It's not fair!"; "How can this happen to me?"; "Who is to blame?"; "Why would this happen?"
Bargaining—The third stage involves the hope that the individual can avoid a cause of grief. Usually, the negotiation for an extended life is made in exchange for a reformed lifestyle. People facing less serious trauma can bargain or seek compromise. For instance: "I'd give anything to have him back." Or: "If only he'd come back to life, I'd promise to be a better person!"
Depression—"I'm so sad, why bother with anything?"; "I'm going to die soon, so what's the point?"; "I miss my loved one, why go on?"
During the fourth stage, the individual despairs at the recognition of their mortality. In this state, the individual may become silent, refuse visitors and spend much of the time mournful and sullen.
Acceptance—"It's going to be okay."; "I can't fight it; I may as well prepare for it."
In this last stage, individuals embrace mortality or inevitable future, or that of a loved one, or other tragic event. People dying may precede the survivors in this state, which typically comes with a calm, retrospective view for the individual, and a stable condition of emotions.
What is missing from this time honored construct of the stages of dealing with serious illness or impending death is what plans one undertakes to make sure everything is in place no matter the outcome. Like an impending hanging—one should focus one's mind on the often ordinary and mundane plans to make sure that one's family is not left to struggle with the emotional challenge of loss and have it compounded by incomplete and scattered financial and estate plans without clear direction as to whom one should contact to do what?

Anyone who has been through this process either as the person diagnosed with a serious disease or has witnessed the occurrence in a close family member or friend is likely to recognize the common failures when it comes to proper preparation. One approach that I have found useful when explaining to my patients and their families the importance of such planning is to go through the major steps that are involved, using as plain language as possible. Having a check list guide is another way of making sure that the important issues are addressed and documented.

Although it may seem self-evident, the first step is often dealt with as a crises rather than a well-planned process:

Arranging for the funeral and burial:
I became a convert to the pre-arranged and pre-paid funeral many years ago after I arranged it for myself—as a way of avoiding my family having to deal with such an emotionally fraught process in the time of crises and mourning. I found through the process I went through that the funeral home was very organized, dealt with all the issues and at the end provided me with the necessary documentation and contact numbers so that when necessary one phone call and the account number would assure the process would take place as I had wished it, not under the duress of making decisions such as type and expense of the casket. As an aside, pre-paying results in a financial saving as the payment is in current dollars not an inflated price in the future. If the person in question travels a lot it is worth paying the slight premium for return of the body to one's home town from anywhere in the world which could potentially cost a great deal.

Contacting critical people:
Aside from contacting close family members the critical people I am referring to: One's lawyer; financial advisor(s); insurance agent; bank manager; wills executor and accountant. With the help of this team, most if not all if the issues related to death and the issue of interpretation of the will, procedures around the release and distribution of assets can be undertaken in the most time efficient and non-emotional fashion. One should discuss the important points with the spouse or children who would be survivors to make sure everyone who should be in the loop of decision-making is properly prepared and informed. Arrangements for immediate cash-flow should have been anticipated and arranged so that there is no problem with paying necessary expenses while awaiting the final distribution of assets.

Making necessary documents readily and clearly available:
This is one of the most important steps in the estate planning process, one of the most difficult and tedious and the one which if not done well can leave one's loved one's high and dry or at least spending lots of trying to find important documents. Of the necessary documents that must be found as soon as possible during the latter days of a loved one's illness and after the death of a loved one is:
Powers of Attorney for personal care and for finance and any evidence of preferred wishes for the end of life period.
After death:
a. Funeral arrangements: funeral home and burial site, will and name and address of Lawyer (who will usually have an original copy of last will). It is often worth considering taking on that lawyer in at least an advisory capacity to work through the nuances and facts of the will as the lawyer is likely to have had conversations with the deceased as to priority wishes prior to death. Sometimes there may be an estate document that explains some of the preferences and wishes to the executer to try and steer him/her in the right direction as the details of the will are implemented
b. Name of bank(s) and accounts in which loved one is primary (even if joint accounts)—and check books so that co-owner of account can readily access money during the period after death
c. Insurance agent to make sure insurance policies that will be in force will be acted upon with the insurance company
d. Accountant to make sure final tax return will be done properly and in a timely fashion
e. Investment advisor(s) to make sure necessary accounts can be dealt with and estate implementation can begin for the surviving family and estate planning if they do not have their own estate manager and account manager(s)
f. Trust arrangements if they exist
g. Charitable donation arrangements that might be ongoing after death and their parameters
Some of the processes may take a longer time than might have been anticipated so that it is important to make sure that what amount(s) of available money is documented and where it may be situated and what organizations or agencies have to be notified as to death so that regular payments can continue or be cancelled or changed in terms of payer.
Practical tips:
Gathering all of the pertinent documents into one binder or file would the usual way of gathering and making available this information. Putting it into an Excel spread sheet would be another way and keeping that file readily available would be more contemporary way of doing it. Using one of the many commercial products available to facilitate a digital record might make the task easier and allow for easy editing and updating and if done properly make it hard to hack or disrupt the record that may be kept in a digital format.

One product among others I am impressed with is LifeBank™. There are a number of apps for IOS and Android and on line portals for keeping a record of medical reports, etc. There are what are called ehealth Wallets—a la Microsoft's HealthVault, Apple Health and Google Fit. There a variety of apps like myPHR, WebMD and Humana. Each suffers from a deficiency in one way or another. Clearly being on line via the cloud exposes all one's medical info to the "world" of hacking—now so widespread and pervasive. Many of the apps are also focused on fitness. Others, like the Humana, concentrate on a record of claims made.

LifeBank™—whose tag is Collect and Protect—can be used as a data key, totally off the cloud, or retained on one's computer or laptop. Either way, it contains a suite of forms providing a complete record from A to Z of all aspects of one's life. One significant and noteworthy feature of LifeBank is that one can scan into it—or via a cut and paste—all manner of documents including all of one's health-related records. Inter-activity with one's hospital or clinician is immediately enhanced! Leaving aside the value and security of being armed with all the information about oneself 24/7 in the event of an emergency, medical or otherwise, one's nearest and dearest—or an appointed trusted person like one's lawyer or accountant—can also be provided with a copy data key (for safe-keeping) or know where to access it should it become necessary. LifeBank is structured as a formatted document which reminds the user of the categories that need to be documented.

Conclusion
End of life planning is difficult enough although once undertaken most people can express their wishes and preferences to their loved ones and those who will be their substitute decision makers. Having the final medical preferences, documents such as the advance directives (living wills) and the estate planned information readily available will make the emotionally difficult task of implementing all the components of an estate plan will help make sure it goes as smoothly as possible.