Editor's Note, Volume 7 Issue 5
D'Arcy Little, MD, CCFP, FRCPC
Medical Director, JCCC and HealthPlexus.NET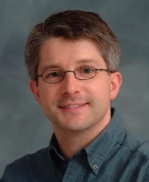 I am pleased to introduce the next issue of the Journal of Current Clinical Care.

Dr. Ted Findlay
presents
Choosing Wisely Canada and Low Back Imaging: The View from Alberta
. The Choosing Wisely Canada initiative is a partner in a global effort to increase the efficiency and effectiveness of medical care by stimulating conversations between patients and caregivers about the benefits and risks of commonly done tests and treatments. One of the earliest and broadly publicized recommendations was to stop routine lumbar spine imaging in the absence of clinical red flags. The rationale for discouraging this practice, including the quantification of associated harm, is not as widely known. The CWC initiative includes "Toolkits" for a number of clinical conditions, which extend the conversation beyond what should be avoided to include recommendations for appropriate care. The Alberta CWC partners have developed a Toolkit for low back pain for use by individual clinicians, physician groups, and at the systems level.
In their article,
Clinical Images: Cercarial Dermatitis
,
Drs. Kerry Gardner and Joseph M. Lam
from the University of British Columbia, examine cercarial dermatitis or swimmer's itch that consists of urticarial papules that form when the larvae of avian parasitic flatworms penetrate the skin. Cercarial dermatitis is common in the summer months where heaviest recreational swimming occurs, and when the temperature is ideal for amplified schistosome development.
Dr. Mchael Gordon,
from the Baycrest Centre for Geriatric Care in Toronto offers an interesting medical narrative
Finding Respite in the Stitch
.
I hope you enjoy this latest edition. Please consider commenting or submitting an article of your own.