Editor's Note, Volume 5 Issue 3

D'Arcy Little, MD, CCFP, FRCPC
Medical Director, JCCC and HealthPlexus.NET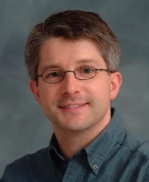 I am pleased to introduce the next issue of the Journal of Current Clinical Care for your reading pleasure.
Dr. Dean Elterman and Harkiran K. Sagoo
feature the first article for the new Gender & Health section describing
Sacral Neuromodulation for Overactive Bladder
. Sacral Neuromodulation is a FDA-approved minimally invasive surgical therapy offered as a third-line treatment for refractory overactive bladder in carefully selected patients.
In his article
Lessons to be Learned from History and the Perspective of Grandparents and Vaccination of Children
,
Dr. Michael Gordon
, from the Baycrest Centre of Geriatric Care in Toronto, examines the reasons that anti-vaccination sentiment has taken hold among many often highly educated parents. This opposition poses substantial personal and public health risks.

Drs. Ted Findlay and Amar Suchak
highlight
Diagnostic Radiology in Low Back Pain
. Many clinicians believe that imaging is necessary to accurately diagnose and manage low back pain. However, there is good evidence that in the absence of "Red Flags", there is an overuse of both routine X-rays and advanced diagnostic imaging such as MRI. This article uses three actual cases as the basis for exploring the place of diagnostic imaging in treating low back pain.
In their article
A Reticulate Hyperpigmented Abdominal Patch Associated with Chronic Abdominal Pain
,
Drs. Joseph Lam and Julia Man
, describe Erythema ab igne (EAI) that typically presents as an asymptomatic, hyperpigmented, net-like eruption that develops after prolonged heat exposure to temperatures of 43-47°C. With removal of the heat source, erythema ab igne can be expected to fade spontaneously over months to years.
Hope you enjoy this latest edition.